Insurance companies have seen their organic growth decline, struggled with their ability to obtain new, skilled talent and are fearful as to how they will keep up with new cutting-edge insurtechs and other digital providers entering the market. Luckily, business automation technology can help traditional insurers stay in the game and address these problems.
read more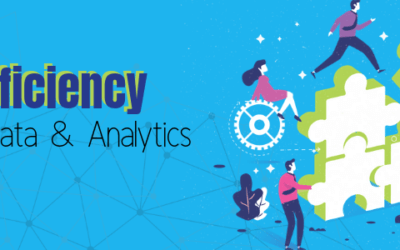 There are plenty of factors that affect overall efficiency on the plant floor, but even with advancements in technology and automation, efficiency still greatly depends on the employees operating the machines and making their way around the factory floor. Read on to see how MES data and analytics can help optimize labor efficiency in these environments.
read more
Just-in-sequence (JIS) manufacturing is considered an evolution of just-in-time. It delivers the right parts to the right assembly line in the right order. Just-in-sequence is perfect for automotive manufacturing environments because production tends to be high-variety and low-volume.
read more
Where do you start when you need to ensure that your manufacturing process runs as smoothly as possible without any surprises? Keep reading to learn how to calculate your process' RPN (Risk Priority Number) and download our Process Failure Modes Effect Analysis template to start error-proofing your processes today.
read more
PROFINET– what do you really know about it? Perhaps just that it's a protocol– maybe even that it's a standard Ethernet protocol. Let's clear up any questions or uncertainties you have about what PROFINET is and why it has one of the largest installed bases of any Industrial Ethernet protocols.
read more
As industrial manufacturing companies looking for solutions knew that first and foremost, they needed greater visibility into their operations– especially real-time visibility. Instead of relying on unsatisfactory communications between machines and applications, they turned to integrating IIoT with their legacy systems.
read more
With more sensors now existing on the planet than people, companies are looking for new ways to reduce latency and increase security in their IIoT data. The answer they're finding? The "fog."
read more
When you graduated with your engineering degree, you may have had an idea of what you would be doing in your day-to-day career responsibilities, like coding. Being an engineering consultant at Pyramid Solutions means being a true driving force of innovation– one that is able to take complex challenges and use technology to solve them. So, are you someone who wants to be more than just an engineer? Apply today!
read more
As a technology company that has been profitable for all of its 30 years in business, we owe a lot of that success to the transparent company environment we foster through regular meetings and townhalls, technology that promotes easy communication and even the physical architecture of our office. We want every employee to be aware of every process, project and major decision.
read more
Our hard-working employees are the heart and power of Pyramid Solutions. That's why we make sure our employees know how indispensable they are to us by recognizing and rewarding great work.
read more