Is Pyramid Solutions right for you?
Do you thrive in a fast-paced work environment? Do you enjoy the challenge of solving problems while working in a fun, team-based setting? Would you prefer a career where you're valued and can define your own career advancement?
If you answered yes, then Pyramid Solutions is the right fit for you!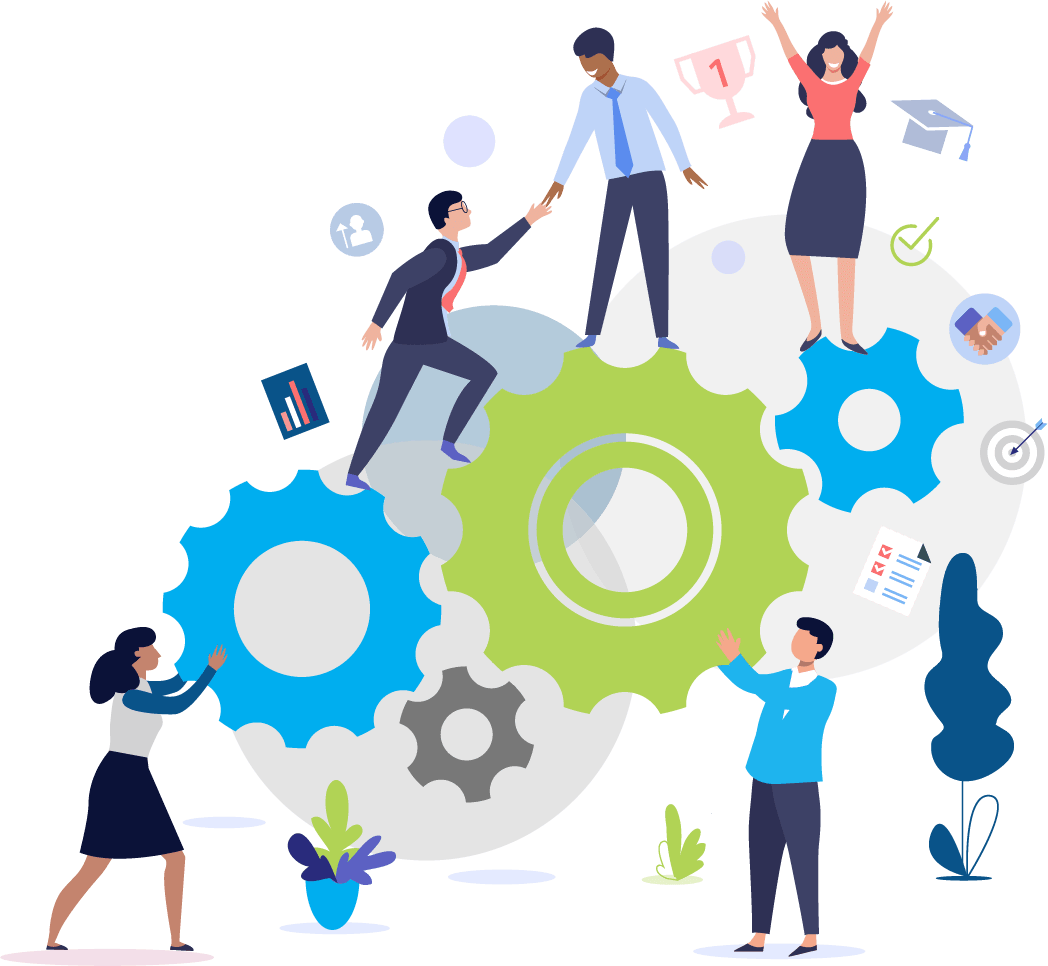 Why Pyramid Solutions
Our people contribute to a flexible, fun and team-based culture. You can expect:
Challenging Work
A career at Pyramid Solutions means engaging in work that will grow your skills while helping fortune 500 and up companies overcome complex problems.
ESOP Owned
Yep, that's right. We are an employee owned company, which means when the company is successful, so are all the employees. This is just one of the many perks we offer here.
Family Culture
We value each team member for their contributions and provide a well-balanced and safe environment that rewards teamwork, dedication, innovation and achievements.
Get Things Done
If you like to see results, that's what we're all about here at Pyramid Solutions– getting things done! And, of course, celebrating the results.
Grow Your Career
We invest in our employees through continued training, partner certifications, conferences and continued education.
Are you ready to grow?
What Our People Have to Say
"Pyramid Solutions provides an opportunity to grow in a company where management treated me more like family than a number." – Anna
"Pyramid Solutions provides a dynamic open environment where you can openly express your views and ideas. You have the opportunity to talk directly to decision makers from your direct report to the president and there is plenty of opportunities to be involved in how the business operates and runs." – Robert
Perks at Pyramid
Our people contribute to a flexible, fun and team-based culture. You can expect:

Wear jeans to work – EVERYDAY
Employee appreciation lunches
Contribute in charity work
We are an equal employment opportunity employer. Women, minorities, veterans and individuals with disabilities are encouraged to apply. Pyramid Solutions complies with applicable federal, state and local laws, rules and regulations in the area of non-discrimination in employment. Read our Equal Employment Opportunity Policy and visit the Pay Transparency Nondiscrimination Provision notice for more information.