Deliver fast, efficient claim settlements.
Designed to help insurance carriers with the challenges of managing unstructured processes and content related to a claim, providers can now process complex claims faster by utilizing a single interface regardless of the content's format or system it resides in. 
Give your employees the tools they need to
settle claims faster.
Built to seamlessly integrate content services with third-party systems of record such as Guidewire ClaimCenter or Duck Creek, our Claims Solution leverages the latest technology in data capture, cognitive computing, case management and enterprise content management.
Our solution extends your SOR by managing business data and integrations within business processes. As a result, content and related meta-data will be readily available to users, allowing them to make decisions and complete work more quickly and accurately. Content Services can simultaneously deliver secured content to multiple business areas and users across an enterprise. Enabling a claims solution with content services allows both platforms to be used to their maximum potential. 
E

Break down departmental silos and enable cross-departmental collaboration

E

Decrease errors and duplicates due to manual paper processing

E

Leverage human knowledge and expertise resulting in faster cycle times and quicker time to settlement

E

Increase settlement accuracy and decrease overpayment or underpayments

E

Integrates and extends existing systems of record capabilities

E

Handle unstructured content and processes within the claims process with parallel processing

E

Search and retrieve content from a single interface
Focus on Your Customer
We'll Focus on IT…
Why burden your team with building, deploying, and maintaining your infrastructure and applications?
Pyramid Solutions' Managed Services provides you the assurance and time to focus on providing new innovative services to your customers.  With a secure environment and guaranteed high availability, your applications will be humming 24×7. 
From building out your cloud strategy to customizing applications to deployment, let Pyramid Solutions handle it.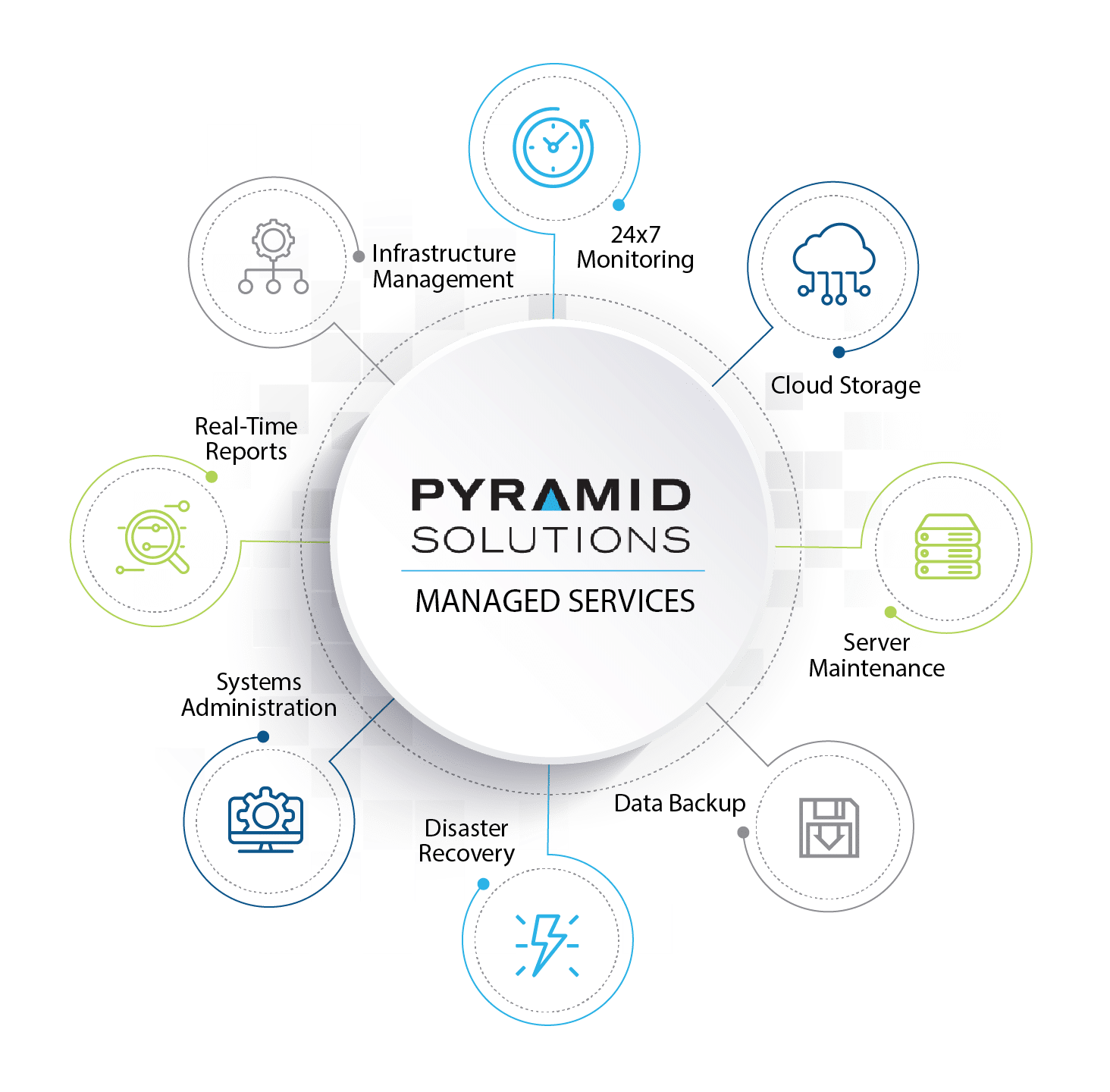 Before implementing any new technology that claims to increase efficiency, current underwriting processes need to be straightened out so that they make the most sense for the actual decision-makers—the underwriters. Let's explore a few of the fundamentals that every insurance provider should keep in mind in order to execute a successful accelerated underwriting solution.
read more
Talk with an Insurance Expert