Streamline and Automate
Workflow automation is a very powerful tool for any organization looking to increase productivity by reducing paper and streamlining your business processes. If you're not familiar with workflow automation technologies, starting a project can be overwhelming. That's where we come in. 
Automate with Pyramid Solutions
Deploy a successful workflow solution faster with Pyramid Solutions' workflow management experts. Fluent in BPM and Case Management workflow, our certified team of consultants leverage agile, waterfall project methodologies and a range of automation technologies to ensure a flexible, user-friendly workflow solution. Our workflow solutions integrate additional technologies such as RPA to automate manual tasks and decision technology that allows users to quickly and easily make changes to your workflow.  
We work closely with your team to understand your goals and business needs, assess your current environment, define a strategy and create a project roadmap. Once we've successfully tested and deployed your workflow solution, you can trust us as a life-long partner to continue to provide support post-deployment.  
Analysis of existing processes, forms, and data processing

 

Process modeling

 

Definition of a validation process for forms creation and workflow design

 
Organization

, 

d

evelopment

 & 

i

mplementation

 

Project 

m

anagement and 

b

est 

p

ractices

 

Definition of 

k

ey 

p

erformance 

i

ndicators (KPI)

 

Review and optimization of workflows
Focus on Your Customer
We'll Focus on IT…
Why burden your team with the unwanted stress of building, deploying, and maintaining your infrastructure and applications?
Pyramid Solutions' Managed Services provides you the assurance and time to focus on providing new innovative services to your customers.  With a secure environment and guaranteed high availability, your applications will be humming 24×7. 
From building out your cloud strategy to customizing applications to deployment, let Pyramid Solutions handle it.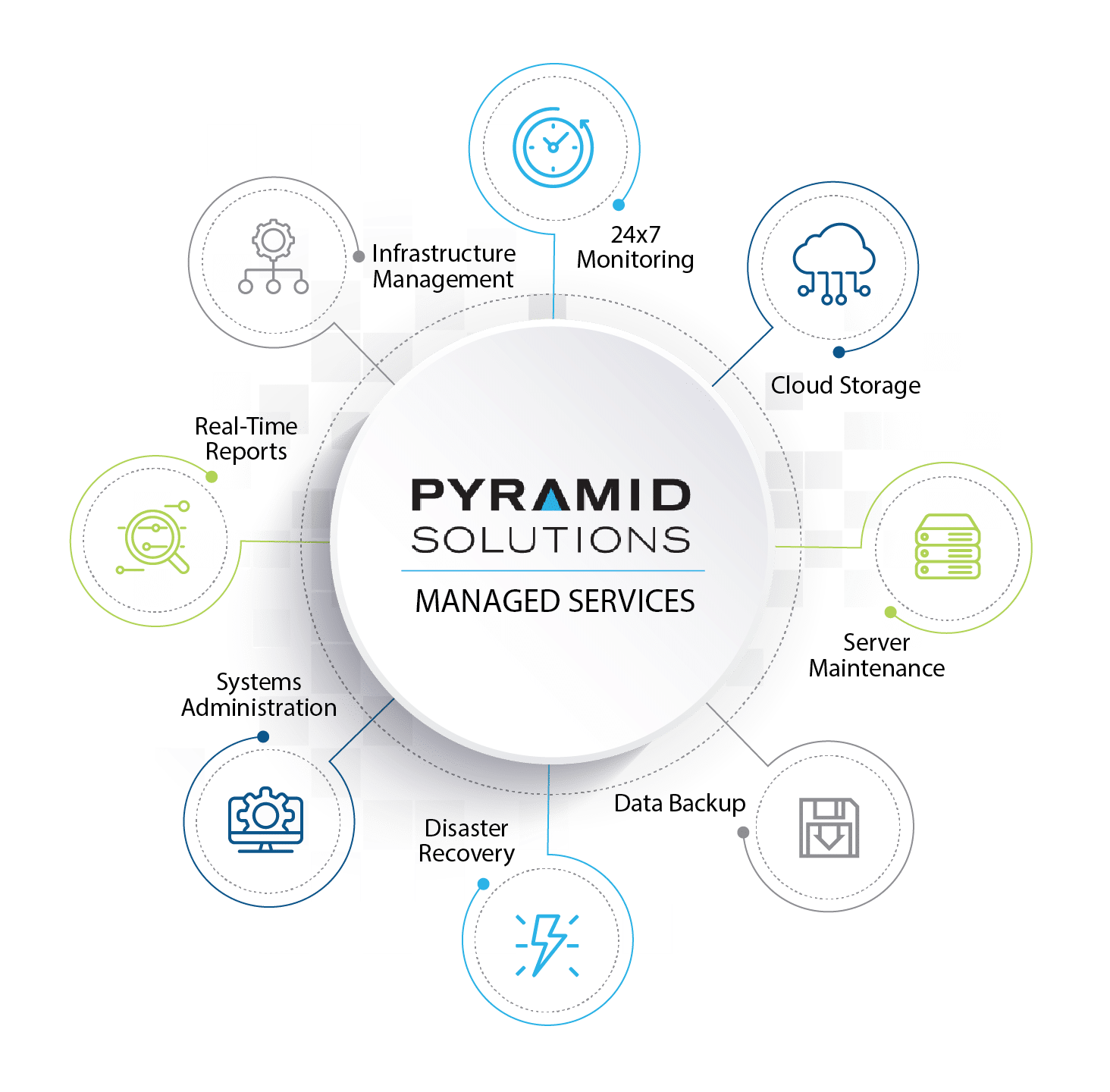 Start automating with workflow