Onboard Clients Faster with Automation
Drive greater efficiency throughout your onboarding process to increase customer experiences with automation technologies.
Digitizing the Onboarding Process
Your onboarding process is one of the first interactions your clients have with you – make it a pleasant one. Treasury onboarding is a complex process and when plagued with manual paper processes, long turnaround times and a lack of transparency,  your clients are quick to abandon the process. Automate and streamline your onboarding process with the latest in automation technology.
Document Capture
Easily capture and extract client information with optical character recognition, AI and natural language processing. 
Robotic Process Automation
Free employees to focus on higher-value work by automating repetitive tasks.
Case Management
Obtain complete visibility of your clients with
a 360º view while ensuring the right people have the right information at the right time.
Workflow
Streamline onboarding with automated tasks, proper decision making, and document routing. 
Decision Management
Remove risks and bottlenecks by automating key decisions such as accept or deny.
e-Signature
Eliminate the hassle of obtaining signatures and start collecting fees sooner by digitizing the process.
Focus on Your Customer
We'll Focus on IT…
Why burden your team with the unwanted stress of building, deploying, and maintaining your infrastructure and applications?
Pyramid Solutions' Managed Services provides you the assurance and time to focus on providing new innovative services to your customers.  With a secure environment and guaranteed high availability, your applications will be humming 24×7. 
From building out your cloud strategy to customizing applications to deployment, let Pyramid Solutions handle it.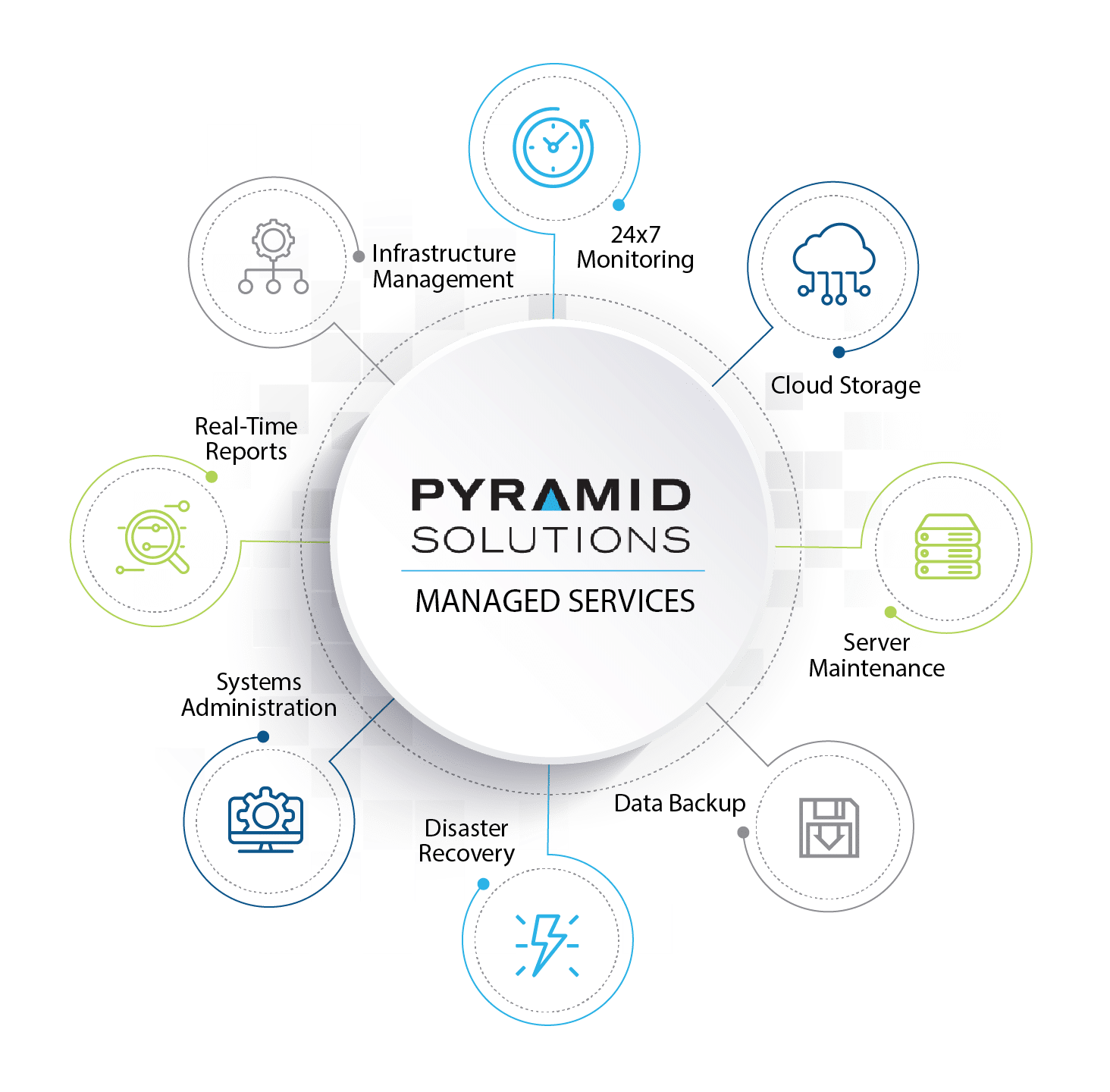 Expedite Results with Pyramid Solutions
Reduce the time it takes to onboard a client, increasing overall customer experiences

Increase revenue by charging fees sooner
Obtain complete process transparency 
Increase data validation 
Reduce errors from manual paper practices and data capture
Reduce paper footprint and storage costs
Free up your salesforce to generate more sales
Easily identify upsell opportunities