Fast and Efficient Onboarding
Onboarding customers should be easy. The faster you onboard, the faster your bottom line grows. But this is not the case for most banks. Partner with Pyramid Solutions and automate your onboarding process for organic growth.
Streamline Onboarding
Regardless if you define onboarding as welcoming a new client, adding products to an existing client's profile or simply "maintaining" a client's services, the onboarding process is complex.
Our Treasury Management Solution integrates with your existing CRM to streamline and accelerate the onboarding process, from the back-office to the retail office, for both employees and clients.
By leveraging enterprise content management methodologies, banks are able to process and maintain client information in a case structure. This case structure gives managers, users and executives across the enterprise visibility and insight into production information and onboarding timelines that many institutions lack.
Quickly identify KPIs to forecast workloads and project pipelines, identify bottlenecks, benchmark accuracy and timeliness of onboarding instances, and more.
Parallel Processing 
Many systems perform tasks in a linear processing method. This means when you want to run a credit check, for example, you can't complete step four unless you completed steps one through three, even if step four is independent of the preceding steps.
Our Treasury Management Solution performs tasks in parallel so users can complete tasks simultaneously, not step-by-step. By eliminating serial processing, clients can leverage their products sooner and you can start billing sooner.
Electronic Signatures
Don't let wet signatures slow the onboarding process. With our Treasury Management Solution, automatically generate documents and contracts with e-signature fields embedded directly in them.
Not only does this gives you customers the ability to quickly sign documents anywhere in the world, on any device, it enables you to focus on your customers, instead of chasing after signatures.
Reduction in document handling costs
Number of hours bank personnel gained back
Number of return customer visits and reworks that were eliminated
Featured Article
5 Pieces of Wisdom to Reduce Onboarding Abandonment 
Additional Features & Benefits
Cut days off your onboarding process
Gain greater client loyalty
Reduce turn-times
Increase maintenance revenues
Improve process visibility
Understand exact estimate to complete for each client
Reduce abandonment rates
360° view of client data from a single interface
Integrated workflows and business rules
Cross-repository search capabilities
Split, merge, tag or bookmark documents
Built-in bookmarking viewer
Integrated/predefined dashboards
Pre-defined process templates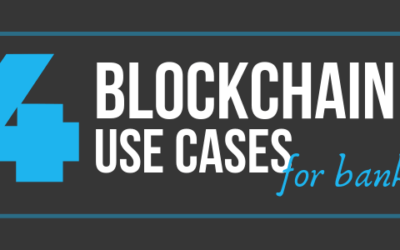 As a huge disruptor to the financial industry, traditional banks will need to join the blockchain movement to keep up with emerging digital competitors. Read on to see 4 of the major ways banks today are using blockchain to streamline processes.
read more
Talk with one of our banking experts.