Migrating content is a delicate process.
There are potentially millions of documents that need to have metadata and related data converted to a form that your new system can understand. Poor management or rushed migrations can lead to issues for years to come with either corrupted or missing data.
Pyramid Solutions' migration tools and services provide our clients with a worry-free and dependable migration. We help our clients every step of the way by developing a strategy, building out a project roadmap, configuring the system, conducting mapping and verification techniques and delivering a successful solution on time.
Analyze your content and define the types of content needed to be migrated, which transformations need to occur and the volume of each type of content.
Run full and incremental migrations from source to destination
Understand and perform a user permissions mapping analysis and generate outputs for validation
Provide status reports to stakeholders and business users where performance enhancements can be made
Develop annotation best practices
Migrate content to and from cloud, on-premise or hybrid environments
Test an end-to-end migration in your production environment
Guarantee that your migration project stays on budget and won't disrupt day-to-day functions
Agile eXporter
Agile eXporter is a plug-and-play tool that makes it easy to export and deliver large sets of documents in a variety of formats.
Rather than placing documents into a flat, unorganized file, users can specify the configuration for an entire list of documents.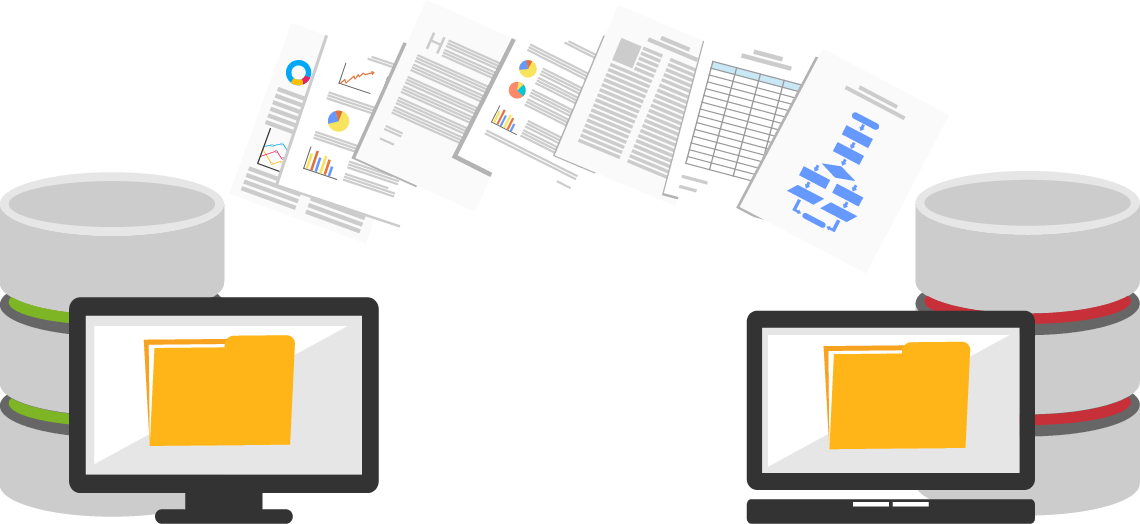 Partner with Pyramid Solutions and get the expertise and tools necessary for a smooth, seamless and successful content migration.