Document Exporting Automated
Easily export, package and deliver large sets of documents with ease.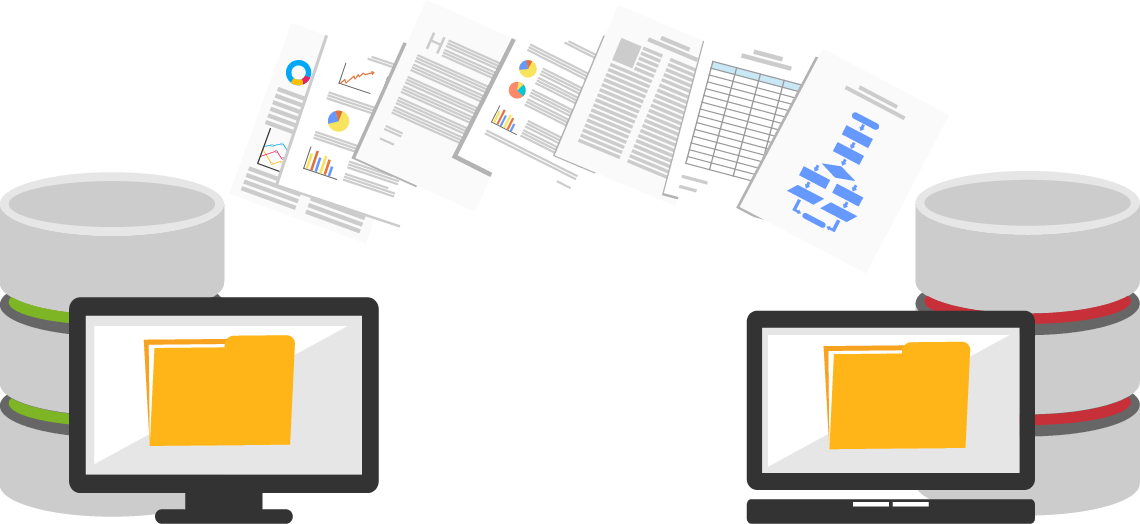 Agile eXporter meets all of your document exporting needs.
We designed Agile eXporter as a plug-and-play capability that makes it easy and cost effective to deliver large sets of documents in a number of different formats. Rather than just placing documents into a flat, unorganized file hoping that all the right documents got delivered and are legible, ensure expressed packaging and delivery every time. 
Filter documents based on type or specific properties
Export to email, internal systems or third party systems
Rename documents based on properties and system variables
Convert all documents to PDF, TIFF or an industry standard format
Arrange documents designated by file properties
Audit exports with manifest files that capture the content of each export
How It Works
Agile eXporter connects directly to your repository to automatically find, retrieve and organize your documents. Once organized, it quickly spits out the document package files and directories to either a third party system, email or another internal system of your choice. It's that easy! 
Mortgage Loan Sales
Export, scrub and package multiple loans for investor review. Users can also prepare and deliver documents in MISMO format for FHA insurance review and approval.
Loan Proceedings
Select only the documents that need legal review, convert to PDF and deliver in a password-protected zip archive.
Customer Account Transfers
Package and deliver active portfolio documents to customers to start a new account. Agile eXporter automatically updates document properties to match the new account standard.
Patient Records
Group patient medical records and safely and securely place them on a CD or DVD for the patient or other healthcare providers in accordance with HIPAA regulations.
Claims Processing
Extract and package required claims forms and accident reports. Users can convert all documents to PDF format to prevent modification.
Automate your document exporting needs today.