Scale RPA Programs with
RPA Propel
So, you've got your bots up and running, producing the results you expected but now you're stuck and experiencing difficulties with scaling. Our RPA Propel package was designed specifically for organizations like yours who need that little bit of extra help to expand RPA usage, increase handling loads, integration points and more.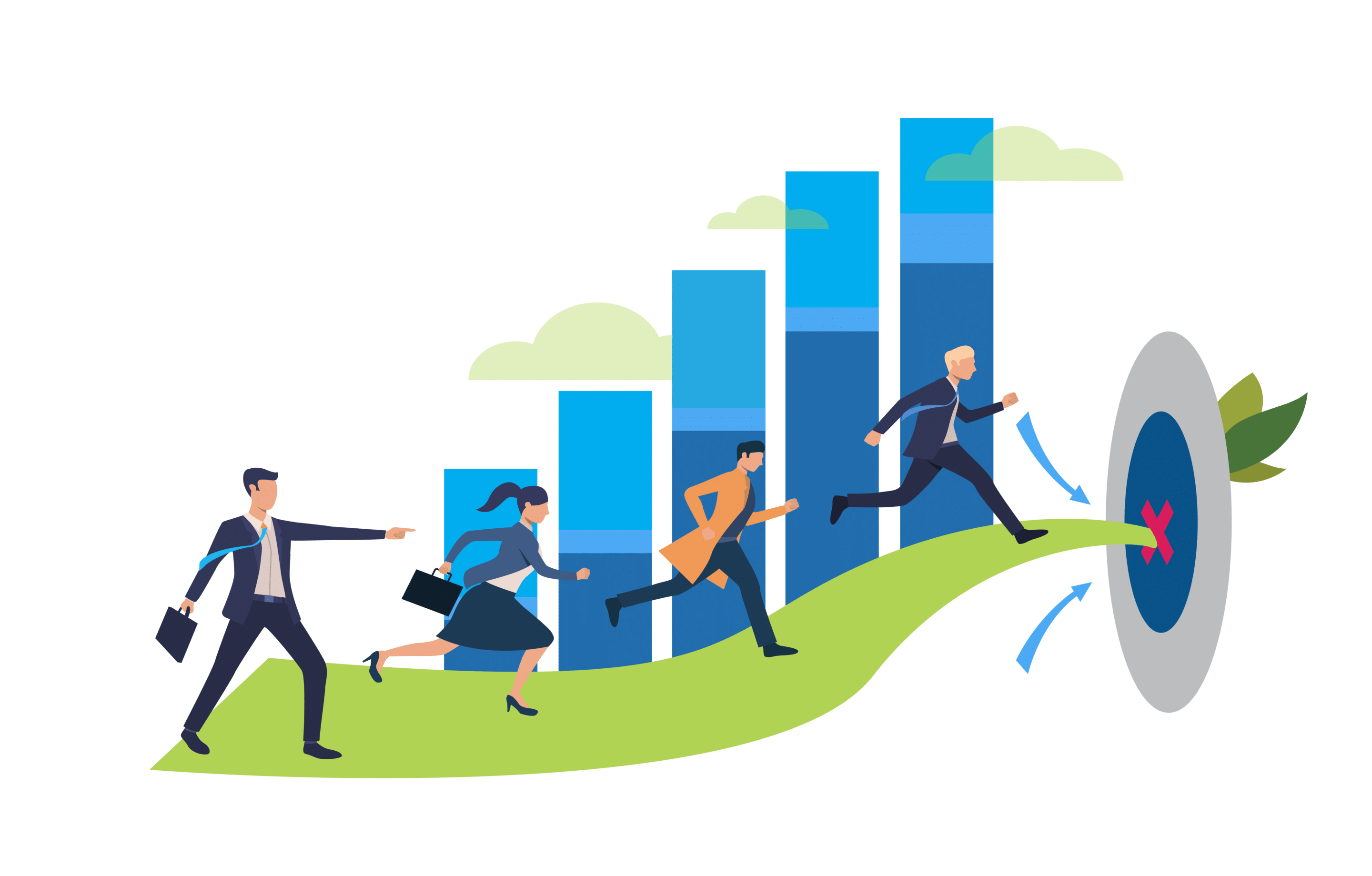 Scale Your Bots From 0 to 100
Did you know, only 3% of organizations have scaled their RPA programs? Yes, only 3% according to Deloitte. We've seen the issues arising from lack of organizational support to choosing the wrong processes, and everything in between. 
Here at Pyramid Solutions, we are proud to say all our clients are a part of that 3% group and continue to scale leveraging our RPA Propel Package.
RPA Health Check
How healthy is your current RPA program? Get a health check assessment to ensure all best practices are known and used while identifying any process vulnerabilities or missteps. 
Quickly Identify Automation Candidates
Despite what you may have heard, not every process is a good candidate for RPA. We'll identify the best automation candidates across your entire enterprise and prioritize them based on your objectives and goals. 
Rapid Outcomes
Our RPA teams take great pride in knowing the best ways to develop and deploy bots for all situations — ultimately enabling rapid outcomes and ROI.
From deploying attended bots to deploying unattended AI-enabled bots, our teams are waiting to automate. 
Fixed-Pricing
We're not here to nickel and dime you. We're here to ensure your success and with our fixed-price packages, we put our money where our mouth is. 
USA Based Teams
All of our RPA teams are 100% US-based and located across the country.  
30+ Years Experience
We have over 30 years of business process automation experience with data extraction, integrations, storage, indexing, classification and analytics. 
Proven Success
Time and again, we've helped our clients succeed, but don't just take our word for it. Hear what our customers are saying about Pyramid Solutions' RPA Solutions. 
RPA Intelligence
We're able to work with any RPA tools our customers use as well as provide best-in-class solutions. Just some RPA software we're experts in: UiPath, Blue Prism. Automation Anywhere, and IBM RPA.
Partnership
As a valued partner, we'll teach you as we go. You can expect your teams to have strong strategic and analytical planning skills, know how to debug your bots, and understand how to maintain your RPA programs on your own.
Partnering with
Pyramid Solutions
"Bringing Pyramid Solutions on board was like a breath of fresh air. When the [Pyramid Solutions'] team came into the office, they literally drew a plan on the whiteboard and it was like a light bulb went off…" 
—Linda Gaida, Senior Vice President, Processing Services Manager, Frost Bank
.
Let's Start Scaling!
More automated processes. Higher ROI.
Doesn't that sound amazing? 
Get more from your RPA than you ever expected with our Propel package. 
Complete RPA Services Available  
Jumpstart RPA   
New to the RPA journey? Our Jumpstart package is for you. You'll learn what there is to know about RPA and we'll help you set up your RPA configuration. 
RPA Managed Services
Get the full benefits of RPA without any of the hassle. See how you can obtain 100% assurance your bots will be up and running all the time.
RPA Training
Get even more hands-on training. Our instructor-led courses will show you how to build complex bots, understand integration best practices, and problem-solve issues that may arise.