Pyramid Solutions is formally announcing the End of Life for the following BridgeWay products:
Part Number    Description
AB7603            Ethernet to DeviceNet Gateway
AB7606            J1939 to Modbus Interface
AB7645            Ethernet to J1939 Gateway
These devices have been a valued part of Pyramid Solutions' BridgeWay product line and Network Connectivity business for nearly 20 years. The decision to end of life the legacy modules has been made primarily because many of our existing customers have migrated to the newer versions of these products, which were released in 2018 as part of our new BridgeWay2.0 gateway platform.
PLEASE NOTE: The AB7605 PROFIBUS to DeviceNet and AB7614 PROFIBUS to J1939 gateways have not been scheduled for "end of life" and are currently still available. There is no current plan to revise these units and they will remain on the legacy platform.
End of life schedule
4/30/2018 – Released BridgeWay 2.0 replacement
12/3/2020 – End of Life Announced
12/31/2021 – End of Life
12/31/2022 – End of support
New BridgeWay 2.0 Modules
The BridgeWay2.0 gateways offer the same functionality and reliability as the EOL products, while also having many new features and benefits, such as:
Lower price
New and even easier to use configuration tool with enhanced configuration and diagnostic features
Common USB cable for configuration (standard USB to microUSB charging and data cable)
Faster Dual Core Processor
Wider operational voltage range
Much smaller form factor (smaller across the DIN Rail)
New "on-demand" Message Bridging feature that enhances message transmission capabilities
Updated module web pages that do not require JAVA and are compatible with the latest browsers (for Ethernet modules only)
Modular hardware  to allow us to create additional variations of the BridgeWay 2.0 modules
And more!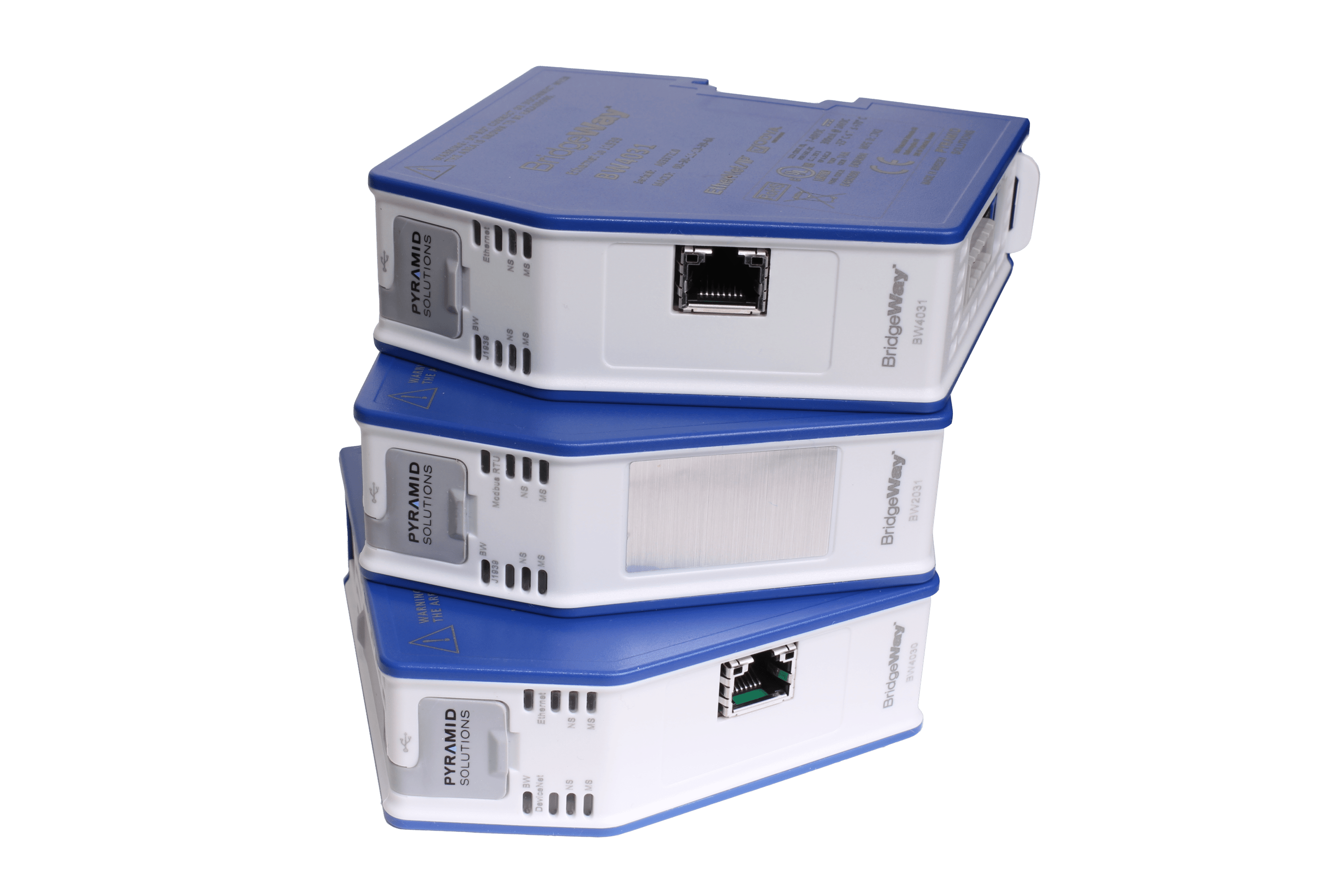 Please reference the table below to find the correct replacement version. Click the part# for more info.
| | | |
| --- | --- | --- |
| EOL Part# | Description | BW2.0 Part# |
| AB7603 | Ethernet to DeviceNet | BW4030 |
| AB7606 | J1939 to Modbus RTU | BW2031/BW2031-MP* |
| AB7645 | Ethernet to J1939 | BW4031 |
*BW2031-MP – Migration package for direct plug and play replacement of installed AB7606 units or connecting new BW2031 units on an existing legacy wire harness. Please contact us for more details.
For a side-by-side comparison of each legacy device and its replacement, click the link below
We also have the following step-by-step guides for installing BridgeWay2.0 units in place of the legacy version
End of support
The end of support date specifies the end of all gateway related support unless otherwise specified by separate announcement or customer service contract.
After this date, software updates, technical support and hardware repairs will be unavailable. To gain a better understanding of the path of transition to BridgeWay 2.0 gateways, or if you have any related questions, we encourage you to contact us as we are excited to show you how quickly and easily you can move to the BridgeWay 2.0 product.
Pyramid Solutions reserves the right to extend support beyond our stated date at our sole discretion. Conversely, hardware repairs may be limited due to component availability constraints. If any critical parts become unavailable before the EOS date, which affects our ability to provide a system repair or component replacement, Pyramid Solutions will update our end of support date and will inform all clients.