Intelligent Manufacturing
Scalable manufacturing execution systems that provide the reliability, control and visibility necessary to manage your production environment.
What is IM?
See Proven Results
Your operation is complex.
And we get it.
You need a partner who knows manufacturing. We have over 25 years of manufacturing experience in developing effective and reliable systems for OEMs, suppliers and discrete manufacturers.
Our intelligent manufacturing solutions drive process improvement through access to accurate, real-time plant floor data to give manufacturers a predictive model for staying ahead of increasing requirements for quality, efficiency and regulatory compliance.
Manufacturing Execution System
IntelliWORKS provides an extensive set of features and interfacing capabilities leveraging MES principles: error proofing, traceability, defect tracking, production testing, sequencing and packout and labeling.
Defect Tracking: Track, control and manage defects when quality is mission critical.
Error-Proofing: Instantly alert operators when an error occurs.
Packout and Labeling: Facilitate proper parts labeling and packing.
Sequencing: Get the right part to the right place at the right time.
Traceability and Genealogy: Store, collect and report on reliable comprehensive data
Automotive
Discrete
Heavy Truck
OEMs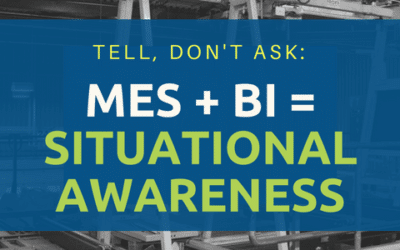 If it is doing its job, a manufacturing execution system (MES), fulfills the role of system of record by collecting "all" data associated with the manufacturing process. The traditional way to tap into this data avalanche is with reports. A useful system has many reports covering all the parts of the database.
read more
We're here to help.
Rely on our team to keep production operating at full capacity.