Accelerate your underwriting so you can issue policies faster.
Our Life Underwriting Solution extends your underwriting engines with cognitive capture, business rules, analytics and predictive modeling to streamline and accelerate underwriting operations. Our software helps underwriters efficiency obtain the correct information to review and process applicants to make consistent and accurate ratings ultimately reducing costs. 
Life insurance software that decreases the amount of time you review applicant information.
Attending physician statements (APSs) are a major obstacle in the underwriting process. They are expensive (averaging $86), take anywhere from 10-30 days to receive, can range from 50 pages to upwards of 11,000, and demand days to manually review.
Our Life Underwriting Solution provides cognitive insights that lower the need for and dependency on APSs in the underwriting process.
Our models demonstrate that between 70% and 80% of all cases do not need APSs for accurate processing. 
Additional Features & Benefits
Deploy as You Wish
Deploy as a managed service (cloud), on-premise solution or a hybrid of both options.
Improve Customer Experience
Attract and retain loyal customers by delivering a high-caliber customer experience.
Configurable
Integrates with your existing life underwriting and content management system.
Automation
Workflows automate structured and unstructured processes so you can underwrite policies faster.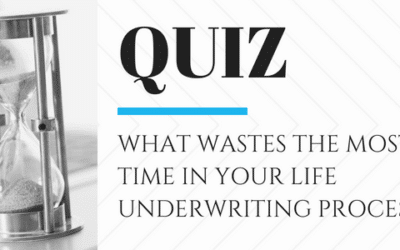 Ever heard of the saying "the struggle is real?" I think for life insurance underwriters, that should be their motto. Below is a quiz for you to reflect on what wastes the most time in your life underwriting process.
read more
Talk with one of our Insurance Specialists.