Blog & Resources
Enterprise Content Management
From Information on Demand to Insight to World of Watson comes IBM's newest mega conference: IBM Think. Now, navigating the IBM Think website and finding the information you actually need can be tricky so here's a quick reference guide.
read more
A top publicly traded consumer mortgage lender in Michigan offered poor service because of its aging technology. When customers inquired about their loan status, processors struggled to answer questions because they had limited visibility into where the loan actually was within the process.
read more
A top U.S. lender set a goal to become one of the largest non-bank originators in the nation, however, a major roadblock to achieving that goal was auditing loans before the secondary market.
read more
A national mortgage lender manually applied its audit policies every time it purchased Mortgage Servicing Rights (MSR) from business partners. Each audit must adhere to compliance standards and regulations, however, the manual effort to perform every audit was a bottleneck that made the process take weeks longer than necessary.
read more
We asked our clients how they use banking software to be successful. Discover what the top five answers were.
read more
Every day we use tools that help us get our work done. But, how do you know when to upgrade the tools? Or if they're obsolete because of advancements in technology?
read more
Five myths about claims processing and the facts that debunk them.
read more
For the better part of its history, the life insurance industry has been associated with old technology and slow processing. Just because an industry has a long history, that doesn't mean it's technology and tools should match it in age. This year, one of the...
read more
For its 17th year, the Association of Home Office Underwriters (AHOU) will bring together its members, insurers from across the country, and solution providers in Chicago, Illinois. The 17th Annual Conference will address a hot topic in the insurance industry: "Underwriting and the Winds of Change."
read more
It's bigger. It's better. It's...drum roll please...IBM Think -  a conference for "those who seek inspiration and education, reinvention and innovation, for those who want to connect with experts and achieve unexpected results." March 19-22, 2018, 40,000+ people will...
read more
Out of the 23 top global insurers, 19 use IBM Enterprise Content Management (ECM) software to manage content. These insurers have a wide range of applications, and content with varying degrees of complexity. It is no surprise then, that so many turn to IBM...
In part four, experts discuss how insurers are able to capture, protect, activate, analyze and engage their content for smarter claims processing and how Great American Insurance Group is using it today.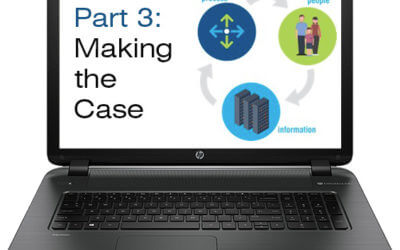 Your claims reps are only as good as the tools provided to them. That's why it's the institution's job to empower them by providing them with a variety of tools and tactics to successfully and efficiently process a claim.
A new client jumping ship during onboarding is every bank's nightmare. Studies show that clients abandon an onboarding process because it's too long or cumbersome. When this happens, you waste valuable resources and lose an invaluable customer. Avoid client abandonment with these five essential tools and tactics.
read more
The industry average for intelligent character recognition is only about 70 percent. There are a lot of factors that keep this number low, many of which you can prevent in form design. This white paper is a guide on how to design paper-based forms so your capture process goes smoothly.
read more
The level of diversity in the document viewer market is comparable to the immense diversity in the résumés of job applicants, so we created a job description for what we think a document viewer should do and a résumé in which our Viewer responds to the application.
read more