Blog & Resources
Enterprise Content Management
Robotic process automation (RPA) allows organizations to automate certain business processes within their company in order to increase efficiency and improve ROI. Despite RPA becoming a well-known automation technology in recent years there's still a lot of confusion about what exactly RPA is and what capabilities it has.  
To help combat some of the misunderstandings surrounding RPA, we've outlined seven common misconceptions and explained the reality of this software. 
read more
Download to learn how a predominate insurance provider kept their IBM FileNet systems healthy and avoided risks associated with being unsupported and potentially halting revenue-generating activities.  Download the case study by simply filling out the form below.
read more
When Frost Bank's paper-based processes began costing them more time, money, physical space and even employees, they knew they had to take action. Discover how we helped Frost Bank's Trust Department go paperless to enable easier and faster work, consistency, compliance and more.
read more
A top publicly traded consumer mortgage lender in Michigan offered poor service because of its aging technology. When customers inquired about their loan status, processors struggled to answer questions because they had limited visibility into where the loan actually was within the process.
read more
We asked our clients how they use banking software to be successful. Discover what the top five answers were.
read more
Every day we use tools that help us get our work done. But, how do you know when to upgrade the tools? Or if they're obsolete because of advancements in technology?
read more
Five myths about claims processing and the facts that debunk them.
read more
Join us at this year's AIIM Annual Conference to see how we are helping organizations overcome their biggest information-driven challenges with automation and digital transformation solutions.
read more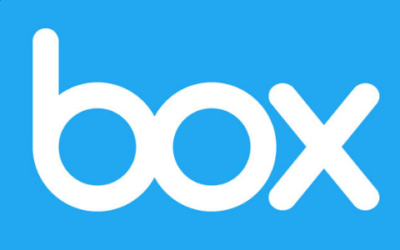 Yes! You read that right. Pyramid Solutions, an automation provider and Box, a cloud content management company are now partners offering clients enhanced cloud content management solutions.
read more
Pyramid Solutions joins forces with Red Hat as a Technology Partner.
Red Hat's Partner Connect Program provides technology companies the ability to align, build, test and certify products on the Red Hat portfolio. With our core focus of delivering innovation solutions that drive exceptional results to our clients, becoming a red hat partner was an easy decision.
read more
You know RPA can equate to time and cost savings for a university. You think it sounds like a good fit for your institution, but where do you start?
Watch our on-demand webinar as we pinpoint 5 use cases for RPA within Higher Education.
Join us on June 25th at 11:00 am ET for Treasury Management: Empowering Digital Workers with RPA. Learn how you can empower your team with RPA to drastically cut down processing times and collect fees sooner. RPA automates tedious but important work and allows your team to focus on providing better value to your clients and customers.
Thursday, June 11th join Jay Sarzen, Senior Analyst at Aite Group, and Will Sellenraad, Insurance Principal at Pyramid Solutions, to hear how P&C providers are using RPA to focus their claims departments more on customer interactions by automating necessary low value added tasks with RPA.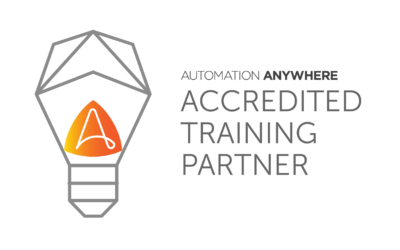 The "Mastering Bots" training course will allow learners to gain confidence in designing and building Bots using Automation Anywhere Enterprise version 11.X.
read more
Our Content Capture Workshop is your opportunity to get a complete understanding of the capture technology landscape. We will hone in on how it can impact your business for the better, top vendors in the marketplace and how to get started with capture. If you're not...
read more
Our Robotic Process Automation (RPA) Workshop is your opportunity to get a complete understanding of RPA, how it can impact your business and where to start.  If you're not quite sure where to begin or the value RPA brings, this workshop is for you.  During the...
read more