Blog & Resources
Enterprise Content Management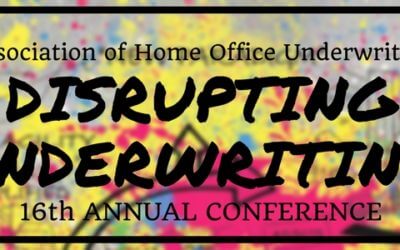 A 2014 Oxford University study concluded that jobs in the "service" and "sales and related" categories have high probability (greater than .7) of computerization (computerization is job automation by means of computer-controlled equipment). According to a McKinsey Global Institute report, the underwriting profession is vulnerable to having at least 35% of its tasks automated. Now, before you dust off your resume, let's think about this a little further.
read more
The Kent County office processes hundreds of invoices every day using IBM Datacap. After 10 years their current version of the software was aging causing limitations and issues to rise to the surface. Still wanting to leverage IBM Datacap, the IT Department reached out to IBM for support, who recommended us, Pyramid Solutions.
read more
Our client, an insurance firm, desired to optimized their investment in IBM ECM software and Guidewire. They had an ambitious goal in mind to leverage these technologies to become a completely paperless company.
read more
Amidst recent rapid growth, a top national mortgage lender realized that their Servicing Group was unable to keep up with the new influx of loans.
read more
Pyramid Solutions is excited to attend and sponsor the Association of Home Office Underwriters (AHOU) 16th Annual Conference: Appetite for Disruption.
read more
PX 4.0 includes a brand-new Bookmarking Viewer, that promises significant performance advantages and boasts major enhancements to existing features like Bookmarks, Tags, Split/Merge and Content Explorer.
read more
Two of our ECM Senior Systems Engineers outsmarted the competition at a recent IBM Watson Developer Conference. Out of 1,000 developers invited to compete in an online coding challenge, our guys placed first and second.
read more
"I'm really excited about the viewer....It fills a major pain point in the ECM portfolio.  I'm thankful for our partnership to help generate additional sales while we solve business problems for our ECM users." - P&C Insurance...
read more
In 2016, 40% of consumers abandoned a bank application - one may call that an epidemic. Fill out the form below to read five pieces of wisdom from Steuart, a banking and financial services expert, about how to improve the onboarding process and reduce your abandonment...
read more