Blog & Resources
Enterprise Content Management
Before I begin, let me assure you that dark data has nothing to do with evil forces or anything of the like, so you may now put down your holy water and call off the IT exorcist. Dark data is any data asset that an organization stores, but never uses.
read more
A top publicly traded consumer mortgage lender in Michigan offered poor service because of its aging technology. When customers inquired about their loan status, processors struggled to answer questions because they had limited visibility into where the loan actually was within the process.
read more
A top U.S. lender set a goal to become one of the largest non-bank originators in the nation, however, a major roadblock to achieving that goal was auditing loans before the secondary market.
read more
A national mortgage lender manually applied its audit policies every time it purchased Mortgage Servicing Rights (MSR) from business partners. Each audit must adhere to compliance standards and regulations, however, the manual effort to perform every audit was a bottleneck that made the process take weeks longer than necessary.
read more
We asked our clients how they use banking software to be successful. Discover what the top five answers were.
read more
Every day we use tools that help us get our work done. But, how do you know when to upgrade the tools? Or if they're obsolete because of advancements in technology?
read more
Five myths about claims processing and the facts that debunk them.
read more
We look forward to being an exclusive sponsor of IBM Automation 2018 — a premier digital business automation event. This one-day event is stuffed to the brim with sessions and vendors demoing products and teaching attendees about strategies…
read more
By partnering with LOMA (Life Office Management Association), we are able to provide better solutions and services to our life insurance clients. Access to industry leaders and some of the industry's largest life insurance conferences will provide us with a platform...
read more
For over 90 years, the IASA (Insurance Accounting & Systems Association) has been serving the educational needs of insurance industry professionals. The association is regarded by many as a high-quality resource with a variety of valuable programs. For this reason, it...
read more
Out of the 23 top global insurers, 19 use IBM Enterprise Content Management (ECM) software to manage content. These insurers have a wide range of applications, and content with varying degrees of complexity. It is no surprise then, that so many turn to IBM...
In part four, experts discuss how insurers are able to capture, protect, activate, analyze and engage their content for smarter claims processing and how Great American Insurance Group is using it today.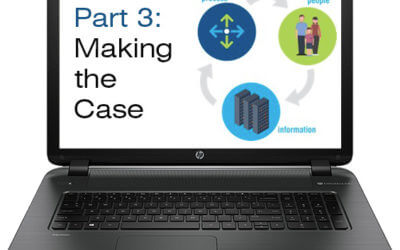 Your claims reps are only as good as the tools provided to them. That's why it's the institution's job to empower them by providing them with a variety of tools and tactics to successfully and efficiently process a claim.
Architecting, procuring, deploying and configuring an enterprise content management (ECM) system is a big undertaking, and once complete, many organizations feel "ECM exhausted." They think that the system is "up" and should stay that way without much attention. Yet the reality of the business environment…
read more
From paths to DCO properties to tips and tricks, our cheat sheet will help you incorporate smart features into your IBM Datacap solution.
read more
A new client jumping ship during onboarding is every bank's nightmare. Studies show that clients abandon an onboarding process because it's too long or cumbersome. When this happens, you waste valuable resources and lose an invaluable customer. Avoid client abandonment with these five essential tools and tactics.
read more