By , Account Executive
First impressions count.
That's why the client onboarding process that banks provide has to be good. If a client has a bad experience with your bank while they're trying to become a customer, what does that tell them about the rest of the experiences they'll have?
In a competitive market, banks have a lot to lose if their first impression isn't an impressive one.
Average attrition rate for top 100 banks in U.S. [1]
Max amount ($) that financial institutions invest in onboarding a single client. [3]
Number of U.S. banks customers can choose from depending on needs. [2]
Here are five common reasons why banks ultimately disappoint their clients, causing them to commit onboarding abandonment and work with a competitor.
1 ) You're treating the process as a series of transactions, rather than a complete process.
I see a lot of banks think of onboarding as front-office operations and back-office operations – two totally separate processes. This mentality silos departments resulting in them using different product systems and technologies. It prohibits them from sharing customer data and having an integrated central view of the client's activities. And it also causes disjointed communication across departments, more errors and a longer onboarding time.
According to an Accenture Strategy study…[1]
Number of steps in average onboarding process. [1]
Banking clients that abandon onboarding before completion. [1]
This ultimately impacts the client's experience because "information visibility is lost, leading to repeat data requests and delayed processing."
[1]
2) You ask your clients for paper signatures.
The signing ceremony is a major bottleneck in the onboarding process. It can take up to five days longer than acquiring an electronic signature.
SunTrust Bank cut agreement closing from four days to two with e-signature. They also noticed a reduction in email complaints and improved customer satisfaction. [5]
According to Celent, BMO saves approximately $98.2M per year by converting from paper to eForms. [5]
Customers of a Top 5 U.S. Bank that choose e-signature over paper. [5]
E-signatures are great because they're flexible for your clients and business. Clients don't have to be in the office to sign documents. In fact, if there are multiple signers, they don't even have to be in the same state. The ability to sign on any device will make your onboarding process a winning one.
3) Your clients cannot participate in onboarding on their mobile device.
You probably knew this was going to be a reason your process is failing…mobile is everything so if you can't beat 'em, join 'em.
Consumers using their bank's mobile banking app.[4]
Top three highest ranked U.S. mobile banking applications based on satisfaction.[4]
Users less likely to switch providers because they're satisfied with the mobile banking experience.[4]
An easy way to shorten onboarding time is to use automated/electronic processes rather than paper-based processes. Customers that have to physically be in a branch to fill out paperwork or in front of their home computer to complete the process will quickly lose enthusiasm. Make it easier for them by providing a way to complete the onboarding process (or at least a few steps of it) on their mobile device. Not only is this a selling point, but mobile capabilities can be a huge benefit to your employees too.
Read how mobile helps supervisors interact with data and manage transactions.
4) Your clients feel neglected/you don't interact with them.
Nothing is more frustrating than not knowing when you can start to use your products. This frustration builds when you call to ask and get unhelpful or wrong answers.
Average amount of technology budget used to support aging systems. [4]
Manual onboarding can cost up to 20 times more than automated systems. [4]
"Any-channel access to application status and timely, relevant updates are must-haves for consumers accustomed to full transparency in other digital experiences. Once onboard, customers also expect to receive relevant communications as they begin a relationship with your bank."
[4]
Communication is key in onboarding and that starts with having visibility into processes. To answer client questions, see how quickly work is completed, etc. your banking software should include comprehensive dashboards. Dashboards can reveal information such as the estimate to complete date, what's next in the process, and more.
5) Clients don't have a comprehensive view of their accounts.
Systems housed on-premise create silos between departments and branches. When this happens, clients cannot immediately see the results of their transactions and they definitely can't be serviced at any branch.
To make client information more accessible, your ERP systems need to be deployed in the cloud. "A single, integrated, cloud-based system allows financial institutions to build a window into their operational, process and customer information – getting a real-time 360-degree view of customer activity, and eliminating the complexity of the multistep process for customers to gain a comprehensive view of their accounts." [6] There are a lot of other reasons to consider deploying a solution in the cloud too – such as the fact that it's easy, it removes administrative tasks that handicap onboarding, and it frees you to focus on business development initiatives. Click to learn about the different options for deploying a solution in the cloud.
If you think your client onboarding process might be a fail at least in one of the above categories, check out this interactive webpage. It goes into further detail about how, why and where your banking onboarding process is failing.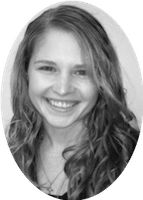 Anna Morris
Account Executive
About the Author: I love solving problems and developing new relationships which is why I enjoy working at Pyramid Solutions. I get to work as a team with clients to analyze and solve business problems. When I'm not working, you can find me camping, running or playing soccer with my husband, son and two dogs.