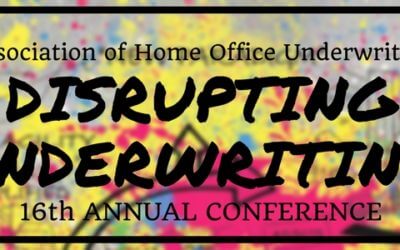 A 2014 Oxford University study concluded that jobs in the "service" and "sales and related" categories have high probability (greater than .7) of computerization (computerization is job automation by means of computer-controlled equipment). According to a McKinsey Global Institute report, the underwriting profession is vulnerable to having at least 35% of its tasks automated. Now, before you dust off your resume, let's think about this a little further.
read more
As online sales continually rise, so will the pressure on warehouses. Take a look at industry trends according to a recent Zebra survey.
read more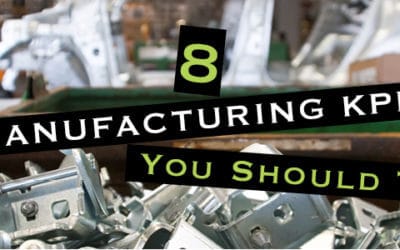 Data is constantly the talk of the town. Manufacturers have the ability to collect data on almost anything. So the question becomes, what data should you collect? We identified eight key performance indicators (KPIs) that manufacturers should track and why.
read more
When a car crashes into an object, there's a timeframe of 60 milliseconds to save the driver's life.
Six one-hundredths of a second are all it takes for the driver to make contact with the airbag. And if not the airbag, then the dashboard or windshield.
In an industry where milliseconds mean life or death, perfection is the standard.
read more
Implementing EtherNet/IP on any device can be intimidating, especially if you have never done so. But don't worry, it doesn't have to be! The most crucial part of any EtherNet/IP project is appropriate planning and understanding of the basics.
read more
Network connectivity is accessing, collecting, sharing and utilizing data across your enterprise. It also means communicating with more of your enterprise.
read more
As the Annual ODVA Industry Conference approaches, I'm preparing presentations for the EtherNet/IP Implementors Workshop which will be held in conjunction with the conference. During my presentation work, I was struck by a question that never seems to be well answered: What is the Implementors Workshop and who should attend the meetings?
read more
The typical customer experience for purchasing software, IT hardware, or even professional services looks a little something like this: You do some online research, read reviews and articles in journals and magazines (online or in print) and/or talk to your peers inside or outside of your organization or even go as far as hiring a consultant. Then after a while, you narrow your choices down to one or more vendors that you may evaluate even further – perhaps having the vendors perform a proof of concept or provide a demo. You're a customer in this scenario.
read more
By Steven Wiercinski, Senior Support Developer Being on the Ford Field turf where Detroit Lions players walked before me was a special feeling. Seeing the smile on my 15-month-old son's face as he walked on the field was an extraordinary feeling. On April 2nd, I,...
read more
Pyramid Solutions had the pleasure to participate in the 12th Annual Matt Langley Memorial Golf Scramble. This past week members of the Pyramid Solutions team gathered to play a friendly game of golf in remembrance of Matt Langley, a fellow golf lover. All proceeds...
read more